KRRA
KRRA Limestone Mile ~ Canada Day
Date/Time

Date(s) - Sunday, July 1, 2018
9:00 am - 11:00 pm
Location
Downtown Kingston
It's intense. It's fast. It's a kids race, a women's race, a men's race. It's three races in one morning. It's team competition. It's the KRRA Canada Day Limestone Mile.
A Canada Day tradition, Canada Day Limestone Mile is organized and supported by the Kingston Road Runners Association in support of its charitable causes. We are excited to team with Kingston Interval House.
The course for this classic race distance starts in front of BMO on King St., Run west on King to Earl, left on Earl, left on Ontario, left on Market past Tir Nan Nog, left on King and do the route again, finishing in front of City Hall.
UPDATE: this year, due to last minute City of Kingston attractions on Ontario St., the course will be changed to start at the same location turning right on Earl St., right on Wellington, head East turning right on to Clarence St. then right back on to King St. to repeat the loop. The race will finish in front of Boucher Park.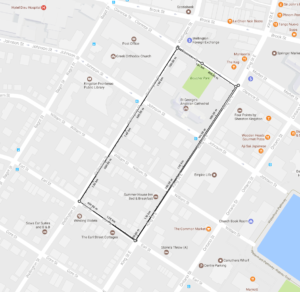 Sponsors
We are accepting sponsors for the 2017 Limestone Mile event. If you would like to support this fun family event – and get some community exposure in the process, contact the Race Director here.
The KRRA is pleased to announce this year's event sponsors:
Registration
Online registration is open at this link.
Hard copy registration will be available at Runner Choice Kingston.
Early Bird Registration is $25 until 31 May, 2017.
Registration is $30 until June 29th. < KRRA members get $10 OFF.
Registration is $30 on race day.  < No KRRA membership discount.
The Kids race is $5.
Technical Shirts
We will have technical shirts (sorry, we were unable to get singlets this year) for the first 80 adult registrants, medals for the top three male and female adult finishers and great prizes for the top Kid runners.
Registration hard copy forms will be available at Runner's Choice starting in May.
Schedule
Registration on Race Day begins at City Hall, 8:00am.
Kid's Race at 9am.
Women's Race at 9:30am (approx).
Men's Race at 10am (approx).
Awards and prizes to be given away after Men's Race has completed.
4-some Team Competition
Build your team for this new team competition. Two men + two women make up each team. This is an opportunity for good runners (who may not be top three finishers) to combine their times for medals and bragging rights.
We're making a slight change in 4-some team competition, this year. Instead of totaling the four times, the finish places will be added together. The team with the lowest score wins. Example: women's 5th place and 21st place + men's 8th place and 45th place finishes = 79pts. This makes it easier/faster for us to add up and gives equal scoring value in men and women's races. Youth runners must run adult races to participate.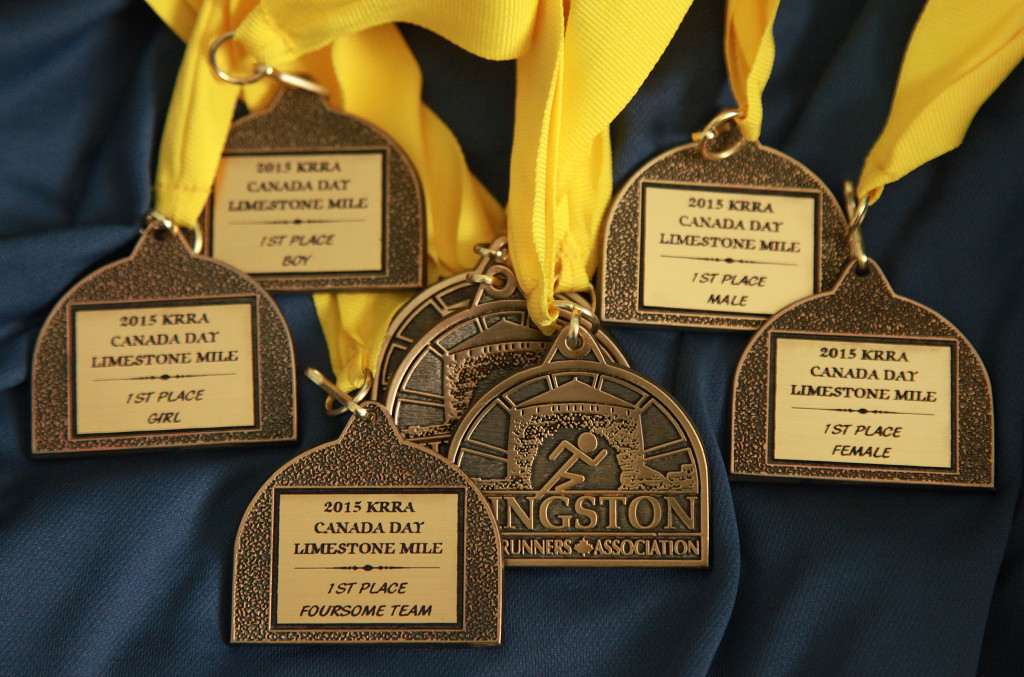 Event Details
Registration on Race Day begins at City Hall, 8:00am.
Registration for 14 yrs and up, is $30 until June 30th ($10 off for KRRA members) and $30 on Race Day (no discount for members).
Tech shirts are available for the first 80 (adult) registrants. Size availability will be first come first served.
Cash Prizes to Women/Men overall winners: 1st place: $150, 2nd: $100, 3rd: $50.
Medals for top three finishers male and female.
Medals for top three Masters finishers male and female (40+)
Kids under 14 years old pay only $5.
Participation certificates for kids under 14 (sorry no kits/shirts for kid registrants).
Cool giveaways for the kids!
Post-race refreshments available.
All participants and volunteers are eligible for draw prizes
There is plenty of street parking in Downtown Kingston as well as in municipal lots (see map)
Washrooms are available at the Kingston tourism office in Confederation Park across from City Hall.
Please contact the  to volunteer for this event.
ReRUN
This year, we are proud to support The ReRUN Shoe Project. Donate a pair of lightly used running shoes to ReRUN and receive $5 off your entry.

Past Results
Check out results from past years.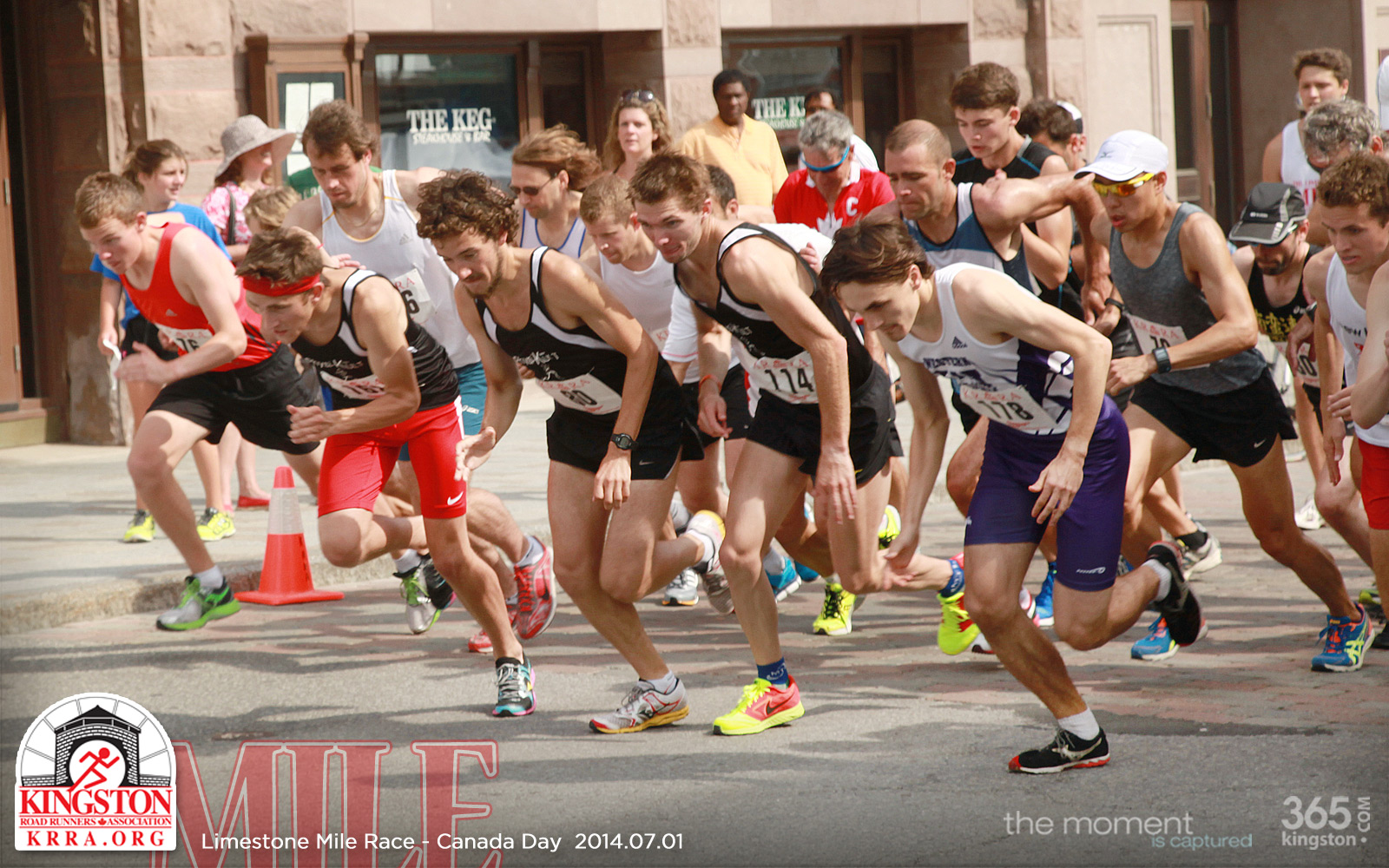 Race
Location<!Route Map>